The Stories of Our Neighbors at the Urbandale Food Pantry
Hunger knows no boundaries and crosses all demographic lines. People from all walks of life seek assistance from food pantries to supplement their need for a reliable source of food to fuel their day. Whether they recently lost a job, are going through a divorce, or have growing medical bills, we provide food to anyone who needs it at the Urbandale Food Pantry. Reading their stories and being witness to the need for food is vital to our mission for raising awareness about the growing hunger epidemic in our community and around the country.
These first-person stories were edited from recorded interviews with actual Urbandale Food Pantry clients. Some of the names are pseudonyms to protect their privacy.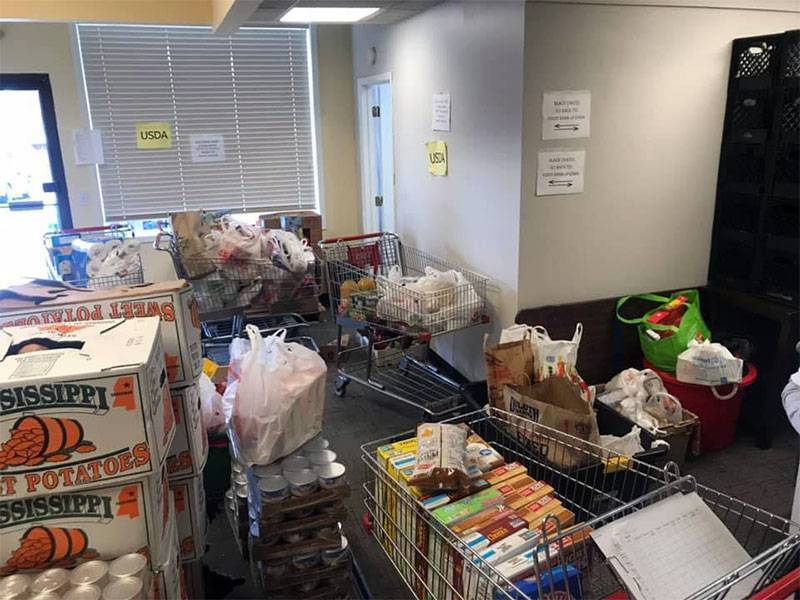 Read Client Testimonials
Grace, 37
"I grew up in Nairobi. I came to Iowa in 2007. It's just me and my two boys, ages 4 and 22 months. I'm in nursing school and work in-home with people that have mental disabilities. I don't get SNAP benefits but my boys get Women Infants, & Children (WIC) funding. At the pantry, we get things like milk, juice, peanut butter, whole wheat bread or tortillas. I try to give them lots of fruits and lots of veggies. The biggest obstacle is just trying to stretch everything. But the Urbandale Food Pantry makes a difference. I can say I've been pretty lucky so far."
Steve, 58
"I grew up in Chicago and moved to Iowa in 1975. The Urbandale Food Pantry is a resource I utilize to get extra food. I come here probably ten times a year. The biggest obstacle I face in adequately feeding myself is getting a full-time job. The Food Pantry does fill in the gaps. My advice to someone else would be to just keep at it and use all the resources that are offered to you in the community—that's what it's there for."
Pat, 58
"I grew up in Jefferson, Iowa. It's just me and my two dogs. I stop at the Pantry once a month looking for some goodies. I'm on social security and I receive food stamps, which isn't very much. The Food Pantry feeds me for a week when my food stamps run out. A typical meal for me is just a sandwich and maybe a soup. There have been times when I didn't have enough food to eat. I just take one day at a time. That's what God gave me. I guess I would just want more food in the pantry to help out a little more. My hopes and dreams for my future are seeing all of my grandkids grow up, I have 42 of them. I don't really talk to many people about my life. I just take it one day at a time. I more or less keep my problems to myself because I feel like everybody else has got their own problems. My life's a lot better than a lot of people. I'm not living underneath the bridge, I still got a roof over my head. So that's the way I look at it."
Lori, 46
"I grew up in Urbandale. About a year ago I separated from my partner and ended up having to move in with my parents with two children. We have our own part of the house now that we live in until we can find regular housing. I've been coming to the Food Pantry for about six months. There have been times I didn't have enough food. The Food Pantry has added just that extra amount, it's helped. It's been great, because it's covered the toothpaste, laundry soap, milk—which can all be expensive. I want to finally be out and be fully self-sufficient. I do believe that I will get myself turned around. I'm very grateful that the Food Pantry is available to me."